As the global COVID-19 epidemic continues to spread overseas, foreign trade enterprises are faced with the dilemma of "lack of personnel" in the first half and "lack of orders" in the second half. China's light industry, as a large foreign trade country, in order to boost enterprise confidence, encourage enterprises to stabilize foreign market at the same time, export to domestic sales as an important starting point for the transformation of foreign trade. We will further implement the Opinions of The General Office of the State Council on Supporting the Transfer of Export Products to Domestic Market, and confirm that the China (Shanghai) Export to Domestic Market 2020 Commodity Fair will be held in Shanghai from 9-11 December 2020.
     "2020 China (Shanghai) shifted commodities fair" to "the 17th Shanghai international bags & shoes show" the 18th session of Shanghai international gifts and household products exhibition, red brand exposition held in the same period, the second the context makes the light industrial products manufacturers with domestic dealers, agents, electricity, wechat business, international trade buyers, communication platform for high-end brands, designers and docking.
      Zhejiang Feegoo Technology Co., Ltd. was invited to participate in the exhibition, attracting many foreign businessmen from Europe to stop the consultation. Received the attention and recognition of multi-party participants. With this platform, Zhejiang Feegoo Technology Co., Ltd. has displayed the enterpises image, further enhancing the company's influence, and make more enterprises and the public know and understand FEEGOO Technology.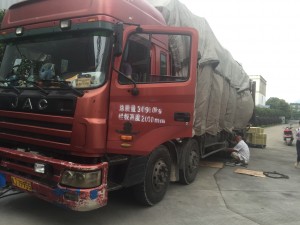 ---
Post time: Dec-21-2020